Community Updates
Your resource for all things Eleven by Windsor. Please check back frequently for the latest on community events, updates or announcements.
Announcements
Winter Storm Update - As of 2/16/21 (Updated)
As the Austin winter storm event progresses it is possible that the city of Austin may need to make the decision to require boiling of the water or suspend the water supply.

As a precaution, we recommend any apartments that have water to fill all available containers including your bathtub, sinks, bowls, ice chests, and pitchers immediately. This will allow you to have water to drink as well as flush your toilet.
For City of Austin water updates visit https://www.facebook.com/AustinWater/
We are in this together,
Your Eleven by Windsor Team
Winter Storm Update - As of 2/16/21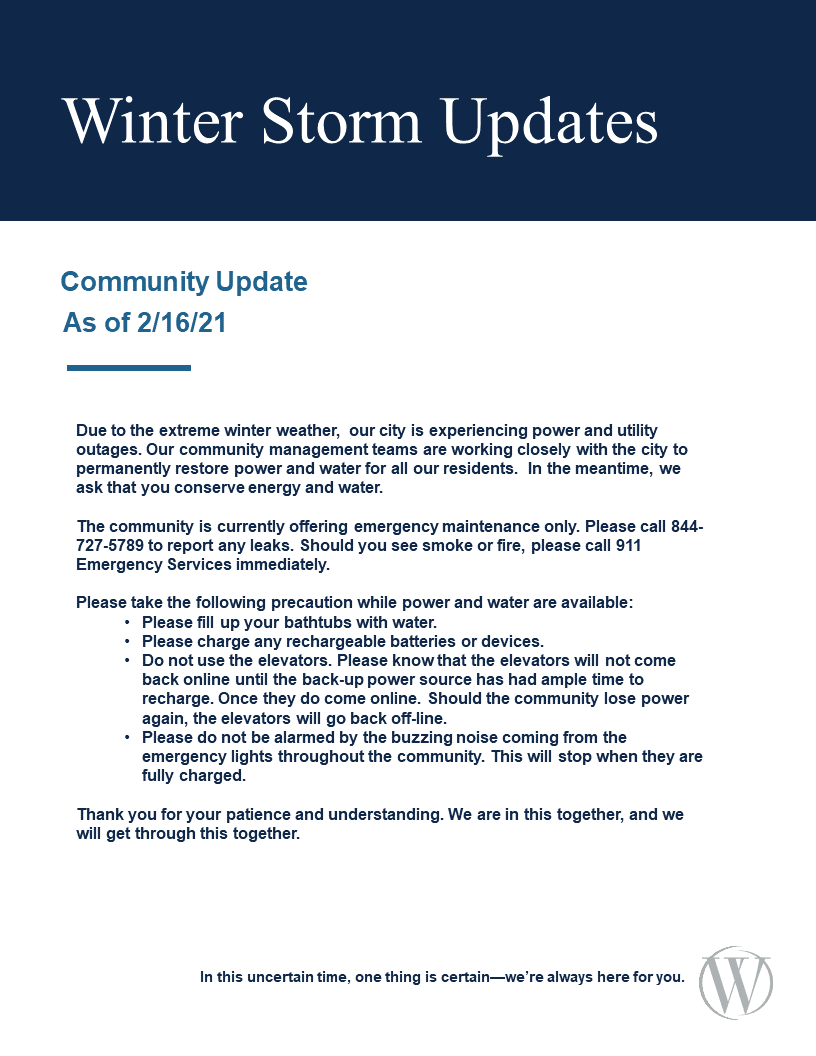 Community Tips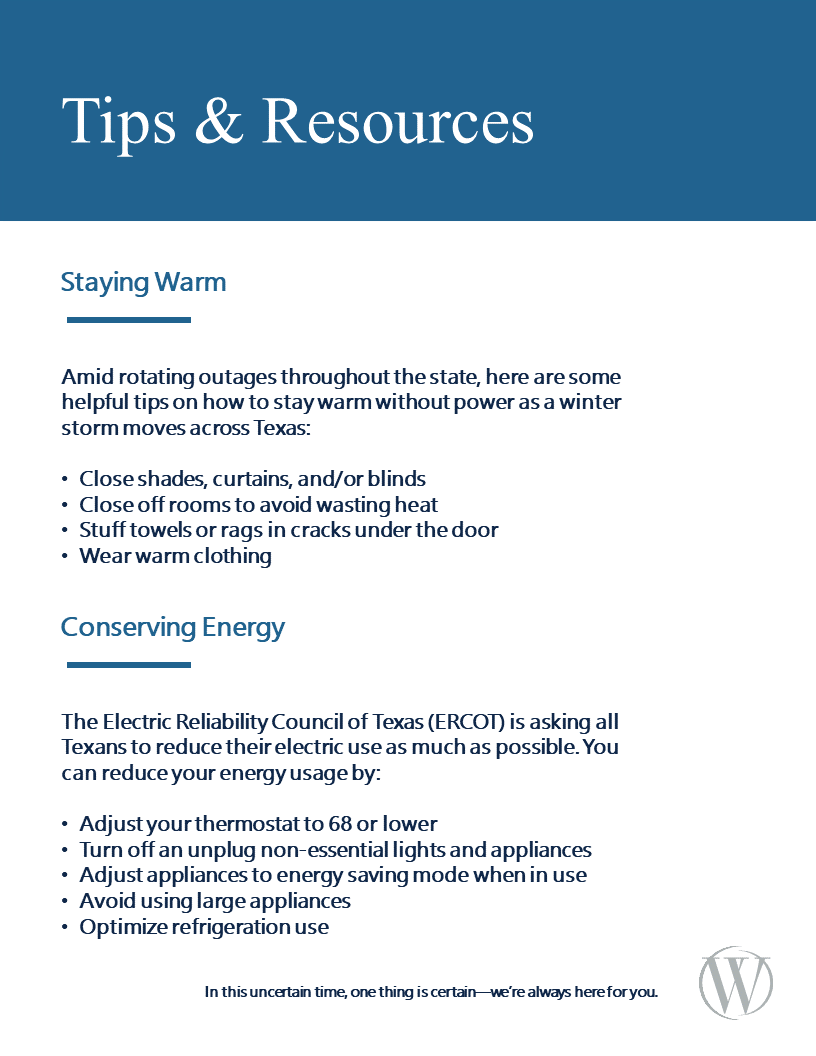 Local Resources